Photoacoustic and photothermal and the photovoltaic efficiency of solar cells: a tutorial.
BENTO, A. C.; CELLA, N.; LIMA, S. M.; NUNES, Luiz Antônio de Oliveira; ANDRADE, L. H. C.; SILVA, J. R.; ZANUTO, V. S.; ASTRATH, N. G. C.; CATUNDA, Tomaz; MEDINA, A. N.; ROHLING, J. H.; MUNIZ, R. F.; BERRAR, J. W.; MALACARNE, L. C.; WEINAND, W. R.; SATO, F.; BELANCON, M. P.; SCHIAVON, G. J.; SHEN, J.; MIRANDA, L. C. M.; VARGAS, H.; BAESSO, Mauro Luciano.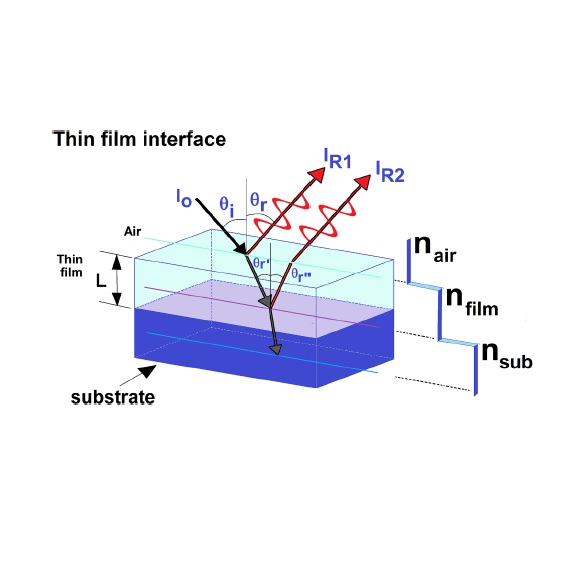 Abstract: Optical losses are the major drawback to overcome in the solar energy industry and development. Conversion of solar radiation into heat accounts for over 80% of the incident solar energy, which is driven by several aspects like the chosen design and encapsulation of the devices, built-in materials, and the mismatch between the solar spectrum and the active cell?s bandgap energy. Photoacoustic (PA) and photothermal (PT) methods are characterization techniques based on the heat generation after the illumination of a material and respective detection. Since the beginning of the solar panel industrial development, these methods have been successfully applied to evaluate the photovoltaic efficiency of devices and the thermophysical parameters of related materials. Here, we present the state-of-art of application of these PA and PT methods to characterize solar cell devices and their built-in materials. Historical aspects, conceptual mechanisms of the basic phenomena, and perspectives on their application for energy-conversion measurements in the new frontier of solar cell research will be discussed.
Journal of Applied Physics
v. 131, n. 14, p. 141101-1-141101-18 - Ano: 2022
Fator de Impacto: 2,546

@article={003072499,author = {BENTO, A. C.; CELLA, N.; LIMA, S. M.; NUNES, Luiz Antônio de Oliveira; ANDRADE, L. H. C.; SILVA, J. R.; ZANUTO, V. S.; ASTRATH, N. G. C.; CATUNDA, Tomaz; MEDINA, A. N.; ROHLING, J. H.; MUNIZ, R. F.; BERRAR, J. W.; MALACARNE, L. C.; WEINAND, W. R.; SATO, F.; BELANCON, M. P.; SCHIAVON, G. J.; SHEN, J.; MIRANDA, L. C. M.; VARGAS, H.; BAESSO, Mauro Luciano.},title={Photoacoustic and photothermal and the photovoltaic efficiency of solar cells: a tutorial},journal={Journal of Applied Physics},note={v. 131, n. 14, p. 141101-1-141101-18},year={2022}}