Coordinator: Prof. Dr. Richard Charles Garratt
Secretariat office :
Lhaís Visentin – secretariafci2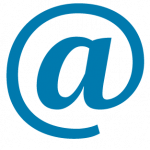 ifsc.usp.br
Phone: +55 16 3373-9874 or 3373-9875
The Group of Molecular Biophysics "Sérgio Mascarenhas" develops projects in the field of biophysics focused on the structural biology of proteins, the study of protein-protein and protein-lipid interactions, as well as complementary functional and characterization studies.
As an example of work in progress in the Group, we can mention the studies of molecular mechanisms involved in the parasite-host interaction, especially for the human parasite Schistosoma mansoni infection model, in order to identify / validate potential therapeutic targets.
Another of our research lines is focused on the study of cytoskeletal proteins of the family of GTPases, known as septins, which have the characteristic of polymerizing to form highly organized complexes.
In the area of ​​Microbiology, the Group has been active in the sub-area Microbiology of petroleum, performing the bacterial characterization of reservoirs environment and in the production of biosurfactants by bacterial strains isolated from this environment, in addition to the characterization of thermophilic enzymes related to surfactant activity.
Still, using bioinformatic tools, we have carried out studies of the evolution of the genomes of eukaryotic organisms, trying to understand molecular factors that influence the adaptability of organisms from different branches of evolution.
The techniques used and available in the Group of Molecular Biophysics are: Circular Dichroism Spectroscopy, Fluorescence and Electronic Paramagnetic Resonance; Microcalorimetry (ITC and DSC); Dynamic Light Scattering (DLS); Thermoforming; SEC-MALS; Cloning and heterologous expression; DNA sequencing; Protein Purification; Bioinformatics; Microbiology.
IFSC Building CFBio Area 2
| | |
| --- | --- |
| Research and Administrative Staff | Phone |
| Andressa Patricia Alves Pinto | +55 16 33738094 |
| Derminda Isabel de Moraes | +55 16 33738094 |
| Gislaine Costa dos Santos | +55 16 33739159 |
| Humberto D'Muniz Pereira | +55 16 33736753 |
| José Fernando de Lima | +55 16 33736754 |
| Rafael Spadaccia Panhota | +55 16 33738094 |
| Susana Andrea Sculaccio Beozzo | +55 16 33736775 |