Personal Page – Professor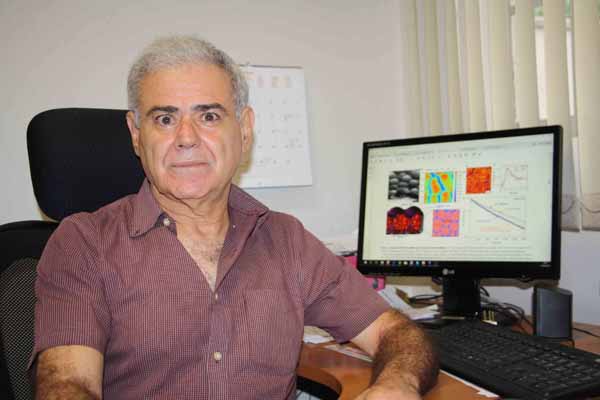 Roberto Mendonça Faria

Email: faria
ifsc.usp.br
Phone: +55 16 3373-9825 branch: 213


Group of Polymers
Research Areas:
Polymers for Electrical Insulation.
Electronic Devices, Optoelectronics of Conductive and Luminescent Polymers.
Conductive Polymers.
Luminescent polymers: synthesis, characterization and devices.
Nanostructured films of Langmuir, Langmuir-Blodgett and self-Organic Electronic Devices.

Resume:
Full professor at the University of São Paulo since 1999. He was director of the Institute of Physics of São Carlos (2002-2006) and Coordinator of the Institute for Advanced Studies at USP, São Carlos (2010-2014). Coordinates the National Institute for Science and Technology on Organic Electronics, which consists of more than 35 research groups in Brazil. Is the president of the Brazilian Material Research Society (SBPMat). It was recently Chair of the "Spring Meeting of the European Materials Research Society - 2014", in Lille-France. It belongs to the Advisory Editorial Board of Materials Science. Member of the Brazilian Academy of Sciences and the State of São Paulo Academy of Sciences. He has supervised 27 doctoral theses, 20 dissertations and more than two dozen post-doctorates. It has published about 180 scientific papers in indexed journals.