Dynamical evolution and decay of multi-charged quantum vortex in a Bose-Einstein condensate.
TELLES, Gustavo Deczka; TAVARES, Pedro Ernesto Schiavinatti; FRITSCH, Amilson Rogesio; CIDRIM, A.; BAGNATO, Vanderlei Salvador.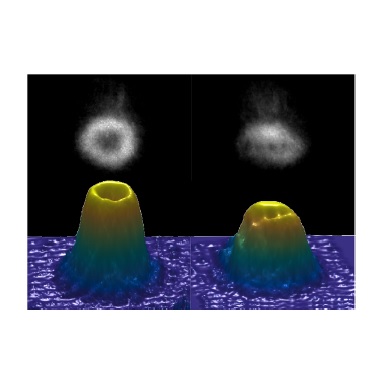 Abstract: Alternatives techniques to combat bacteria and their resistance mechanisms are urgently needed in health and industrial sectors such as hospital environments and the food industry. Antimicrobial photodynamic therapy produces oxidative stress via multiple cell death mechanisms which are less prone to the development of resistance mechanisms by bacteria. We evaluate the simultaneous use of two photosensitizers (a nitrogen based-photosensitizer namely methylene blue and curcumin) at the same photodynamic protocol against Staphylococcus aureus bacteria and show their competitive and cooperative effects. We demonstrate that the use of two photosensitizers concomitantly used on bacterial reduction may produce effects that depend on: (a) attenuation of light by photosensitizers molecules; (b) shielding effect and steric hindrance by photosensitizers; (c) inter- and intra-photobleaching. Furthermore, we observe that the combined use of methylene blue and curcumin, both being photoactivated simultaneously (at 450 nm and 660 nm) is not an additive process. This study paves the ways and also shows the challenges for simultaneous use of two photosensitizers in an antimicrobial photodynamic protocol.
Laser Physics Letters
v. 19, n. 1, p. 015501-1-015501-5 - Ano: 2022
Fator de Impacto: 2,016

@article={003056032,author = {TELLES, Gustavo Deczka; TAVARES, Pedro Ernesto Schiavinatti; FRITSCH, Amilson Rogesio; CIDRIM, A.; BAGNATO, Vanderlei Salvador.},title={Dynamical evolution and decay of multi-charged quantum vortex in a Bose-Einstein condensate},journal={Laser Physics Letters},note={v. 19, n. 1, p. 015501-1-015501-5},year={2022}}